You''re never fully dressed without a smile! Neither is your desk. These perfectly adorable smiley containers are available for $29.95 each. Choose what color carnations you wish to feature and we''ll do the rest.

Designer''s Choice option is also offered. Perfect for the office, for a birthday...or just because.

Local Denver delivery only. Limited time offer.
Red

SMI

Pink

SMI

White

SMI

Tangerine

SMI

Mixed / Designer''s Choice

SMI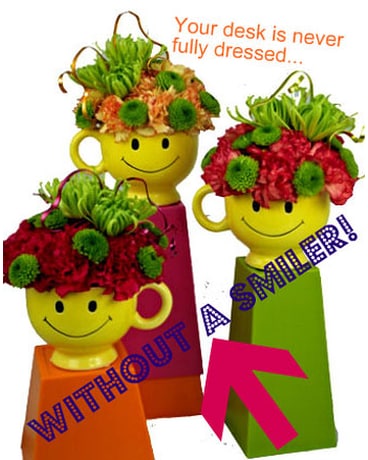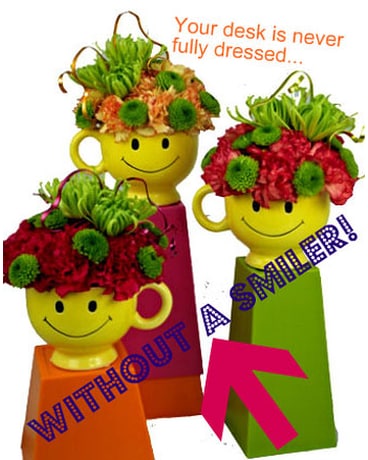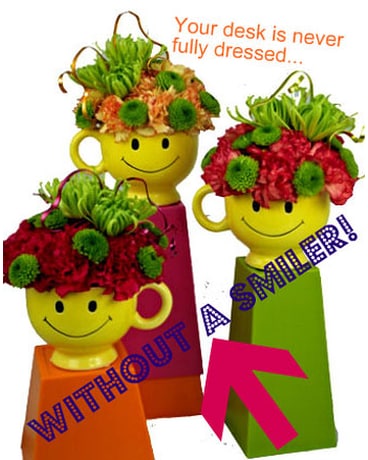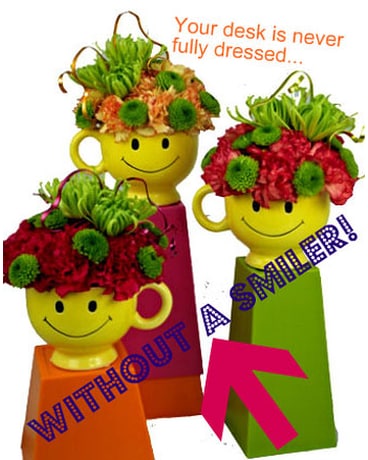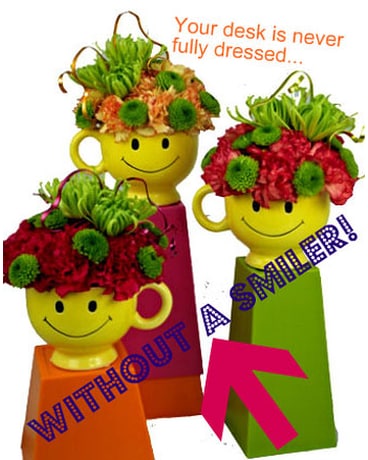 Mixed / Designer''s Choice - $29.95